Cool off at 7 Sisters Waterfall
Khao Yai is known for it's beautiful National Park and seemingly infinite nature.
Khao Yai is known for it's beautiful National Park and seemingly infinite nature. The region is easily accessible from Bangkok by car, and it feels like no matter how many times you visit, you'll never really be able to see the whole thing. There are endless forests and waterfalls tucked away in places that are easily overlooked on any one single trip to the area.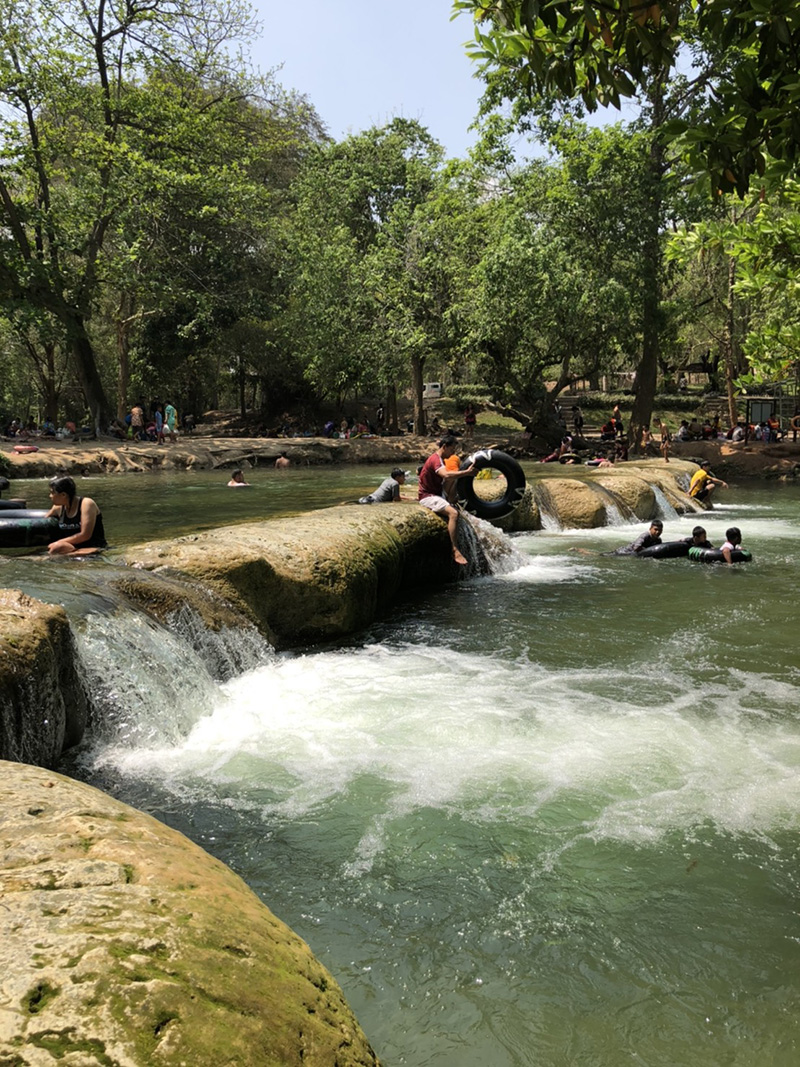 Amongst the lesser-known parts of Khao Yai is a park that is actually popular primarily with Thai families- "Namtok Chet Sao Noi", which means "7 Little Sisters Waterfall" in Thai language, is nestled just northwest of Khao Yai National Park. It is a national park, as well, and though the waterfalls inside the park are not very visually captivating, the nature surrounding them is.
The whole area is lush and shady with trees growing over the water, and there is a section at the entrance of the park that is home to a large variety of local food and clothing vendors.
One thing that cannot be overlooked about Namtok Chet Sao Noi is the legend of its name, which does draw a lot of people to the area. It is rumored amongst locals that the waterfalls themselves were named after seven young sisters that drowned while swimming in one of the pools. There is no proof that this is the case, and, in fact, the falls are naturally arranged in what appears as seven steps, which is also a plausible explanation for the name.
Surrounding the waterfalls, there are several trails that visitors can walk along to see the local flora and fauna, and the
All said and done, this is a great place to stop and relax, especially if you are already coming north from Bangkok to visit Khao Yai or the sunflower fields in Saraburi.
Bonus:
There are some small wineries in this region that are open to the public for tastings of local wine products, all of which are grown, fermented, packaged, and sold in Thailand.